Most accidental overdoses in Australia—especially South Australia—are from prescription drugs, mainly painkillers and sleeping tablets. Many of these deaths can be prevented with a drug that reverses the effects of opioids.
From 1 December 2019 to February 2021, South Australia is taking part in a PBS-subsidised pilot program to reduce opioid-related deaths by making the life-saving medicine, naloxone, available to more people.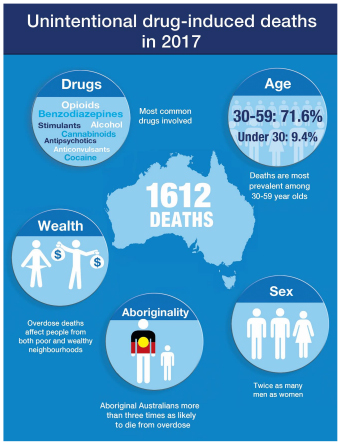 Under this program, for the duration of the pilot, pharmacies will be reimbursed for the cost of the naloxone and their dispensing fees. Naloxone is a drug that counteracts opioids and has been used for many years to treat opioid overdose.
In Australia, Take-Home Naloxone refers to the provision of naloxone to non-medically trained people to use in an overdose situation so that the overdose can be treated immediately. People who use opioids for whatever reason, or people who know someone who uses opioids, can get naloxone from pharmacies, and carry it with them in case they witness or experience an overdose.
Naloxone is available in several forms: as a nasal spray (brand name Nyxoid), as an injection with a prefilled syringe (brand name Prenoxad), or as an ampoule which you break and draw into your own syringe. For those with limited injecting experience, nasal spray is the easier option.
From 1 December 2019 to February 2021, naloxone will be available free from community pharmacies throughout South Australia. Vouchers for no-cost naloxone are available from hospital and community pharmacies, prisons, primary care settings, and alcohol and other drug services including Clean Needle Program (CNP) sites.
The naloxone will be provided together with information on preventing and responding to the adverse effects of opioids.
If you would like a no-cost naloxone voucher, speak to your GP, nurse or CNP worker. You can also ask your local pharmacist for a voucher. If you run into problems getting one, give Hepatitis SA a call on 1800 437 222 and ask for Carol or Margie.
Carol and Margie will also be able to provide you with more information about naloxone and how to prevent overdose. Alternatively, visit overdoselifesavers.org.
Gabrielle's Story
The other day I got a call asking me to come and help someone downstairs from my unit. I grabbed my naloxone kit from the top of the fridge and ran down a couple of flights of stairs. When I got there a girlfriend of mine was administering CPR on this guy who I'd never met. People there had already called triple-0.
He was non-responsive, not even responding to pain or anything, so I administered the naloxone. While the CPR continued, I injected a full ampoule of naloxone into the top of his leg, then after 90 seconds, a second one as I could see nothing was changing.
Within about 30 seconds of the second injection, he gave a cough and a bit of spluttering, and things were good. He was slightly aggressive when he started coming round, but I'd asked his girlfriend to start talking to him before he came to, so he would hear voices and wouldn't be so confused. It's the confusion that can make people agitated and angry. I had given him two ampoules of naloxone, and when the paramedics got there, they gave him a third.
When I'm attending to someone overdosing, unless it's my partner, my emotions aren't there; it's like running on automatic. A lot of the time, I'm the one administering the CPR while somebody else gives the naloxone. People are scared about doing chest compressions, so I can talk someone through giving an injection while I'm doing chest compressions. Sometimes it's a matter of needing both. Naloxone will bring somebody around, but if they haven't had blood circulating and oxygen, they may not be that great when they come around.
I keep my naloxone kit on top of the fridge. It has an overdose badge on it, but it's like a large make-up bag, and in it there are fits, two different sizes of needles, swabs, my sharps container, and there is a little box with the ampoules and instructions inside it, in case it's not me using it.
Friends who visit me all know where my kit is, and we're all pretty comfortable and confident with how to use naloxone. It's part of taking responsibility for your own drug use.
I think it would be good if it could be made less expensive. It's not like people are going to be getting that drug to take it for themselves—it's a public service! So if the cost could be kept down, it would be easier for some people to get. Because not everybody sees a GP regularly and the price should not be a barrier. They have to have access to naloxone.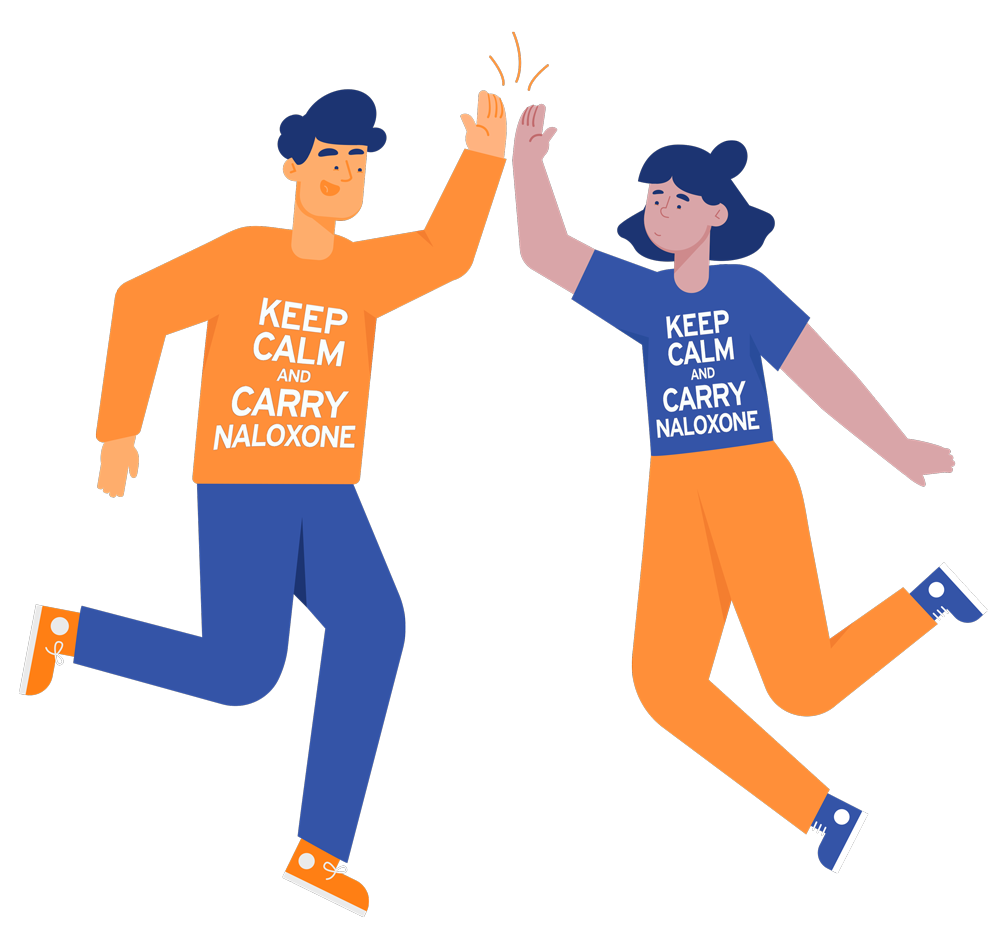 Gabrielle's interview was provided by Overdose Lifesavers
This article originally appeared in the Hepatitis SA Community News: see all back issues here, and contact us for a free subscription